In fact, Port of Echuca Discovery Centre tour guides like Joel Pearce will tell you that the story of modern Australia was written in Echuca.
"The ability to travel inland across the country is what made Australia what it is, and the river trade made that possible," said Joel.
"Without the people working on the boats, we wouldn't have been able to grow the wheat crops or run the sheep trade the way we did," he added.
But Echuca's history stretches back far beyond the river trade and European settlement.
According to Yorta Yorta Traditional Owners, it stretches back to the beginning. Back to when the Rainbow Serpent carved Dhungala, the Murray River, on its way to the ocean.
This creation story is now central to the refurbished Port of Echuca Discovery Centre, thanks to a beautiful mural by Yorta Yorta artist Stuart Hearn.
"The mural is based on a creation story that I was told as a kid," said Stuart.
It features images of the story's key figures, including Biami, the All-Father and Gane, the Rainbow Serpent.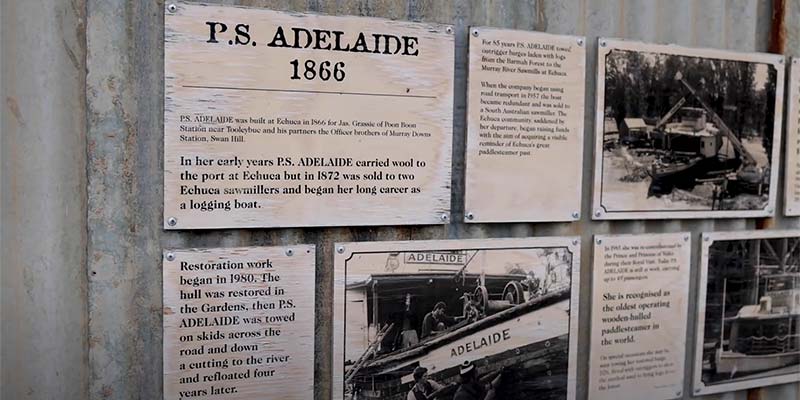 P.S. Adelaide Exhibit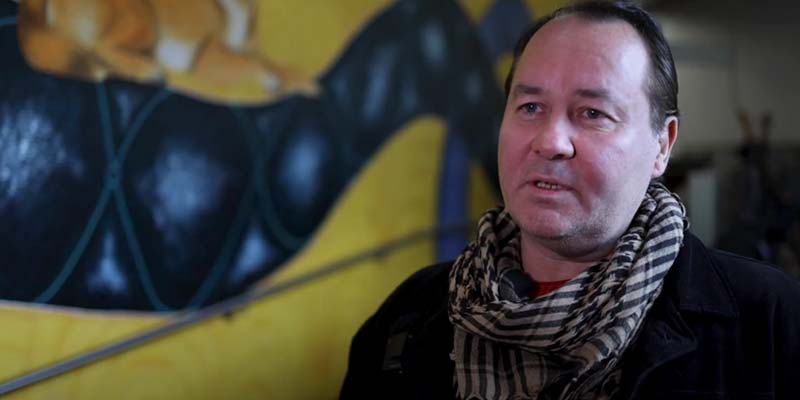 Yorta Yorta Artist Stuart Hearn