Published: 25 September 2023

The hills were alive with the sounds of chugging steam and footsteps, with the iconic Puffing Billy Running Festival bringing thousands of participants to the Dandenong Ranges.

Held on 9 to 10 September, more than 2,500 runners raced through the scenic bushland in a bid to beat the much-loved steam train as it travelled from Belgrave to Emerald.

The festival featured a range of events for all ages and skill levels, including the 1.2km Kids Dash, 5km Family Fun Run, the 13.5km Classic and the 21.1km half marathon.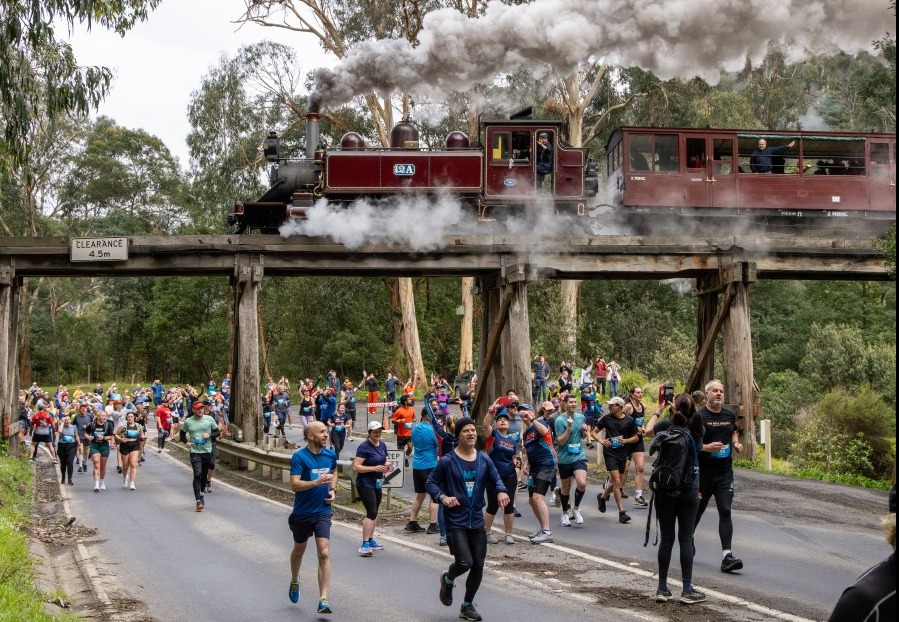 Local Emerald resident Craig Appelby was the first man to cross the finish line in the 13.5km event, with a time of 44 minutes and 11 seconds. Cockatoo resident Sarah Klein was the first female to take out top spot with a time of 48 minutes and 11 seconds. Both runners beat Puffing Billy, which arrived in 56 minutes and 12 seconds.

The gruelling half marathon saw John Dutton take home the gold medal with a time of 1 hour, 15 minutes and 54 seconds. Clara Keifel-Johnson secured the win with a time of 1 hour, 44 minutes and 9 seconds.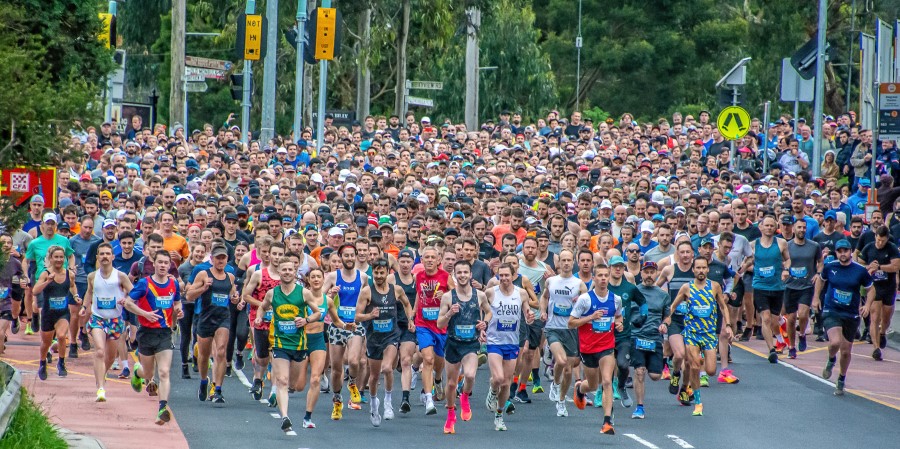 The annual event provides an important boost to the local economy, with many visitors staying on to explore all that the Dandenong Ranges and broader Yarra Valley region has to offer.

'We extend our appreciation to all participants, volunteers, sponsors and the local community for helping to make the week a huge success, and we look forward to seeing everyone back here to race again in 2024,' Puffing Billy Railway CEO Peter Abbott said.

Proceeds from the 2023 Puffing Billy Running Festival will be donated to heritage railway projects, such as the construction of Puffing Billy Railway's Belgrave Station signal box.

For a full list of race results visit Puffing Billy Running Festival
Page last updated: 25 Sep 2023