Published: 29 June 2023
Olinda on Wurundjeri Country is now home to a new stunning sustainable native garden display. The garden is a re-creation of the Chelsea Flower Show award-winning 'Australian Garden'.
The new garden is possible thanks to a $3.8 million investment from the Victorian Government, $2.2 million from the Federal Government and $340,000 in funds raised by the People and Parks Foundation.
The original 'Australian Garden' was created by Designer Phillip Johnson, Horticulturalist Wes Fleming and the Trailfinders Team.
It was the first Australian entry to win Gold and Best in Show at the London Royal Horticultural Society Chelsea Flower Show in 2013. As a local, Phil is excited for the community to finally experience his labour of love.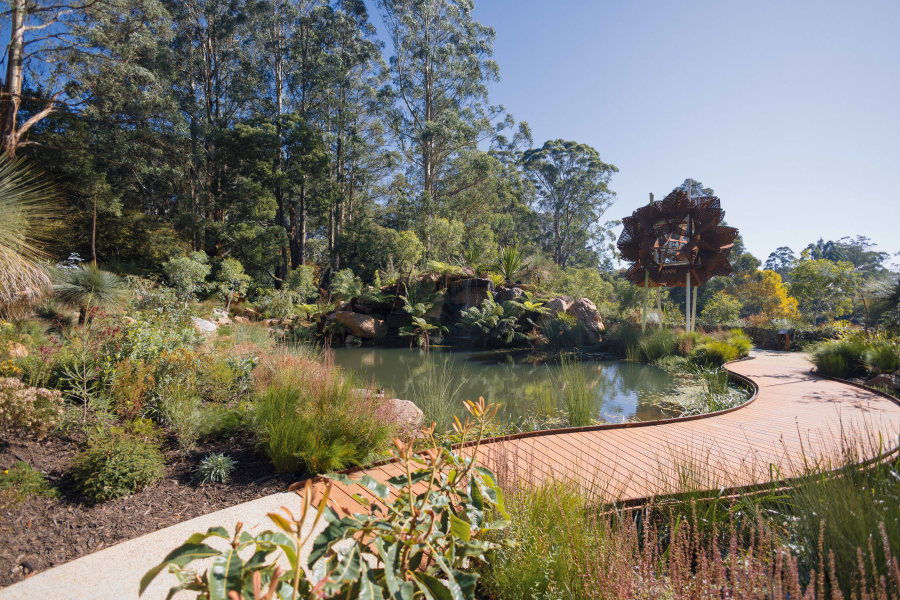 Credit: Parks Victoria
'I was originally inspired to create the award-winning 'Australian Garden' by my own home 'Billabong Falls' in the beautiful Dandenong Ranges. To bring this incredible garden home 10 years later, for the community to enjoy, is so special,' he said.
Originally designed for Her Majesty Queen Elizabeth II 10 years ago, Phil has re-created the garden for the whole community to connect to Country.
'We built the Chelsea Australian Garden at Olinda in some of the most challenging conditions I've ever seen. Record-breaking rains meant a lot of mud! I'm so proud of my team and what we've achieved, and I'm very excited to now be opening this garden for people to connect to nature and Country.'
'I think visitors when they walk through this garden are going to be quite overwhelmed by the immense beauty we have created here,' he said.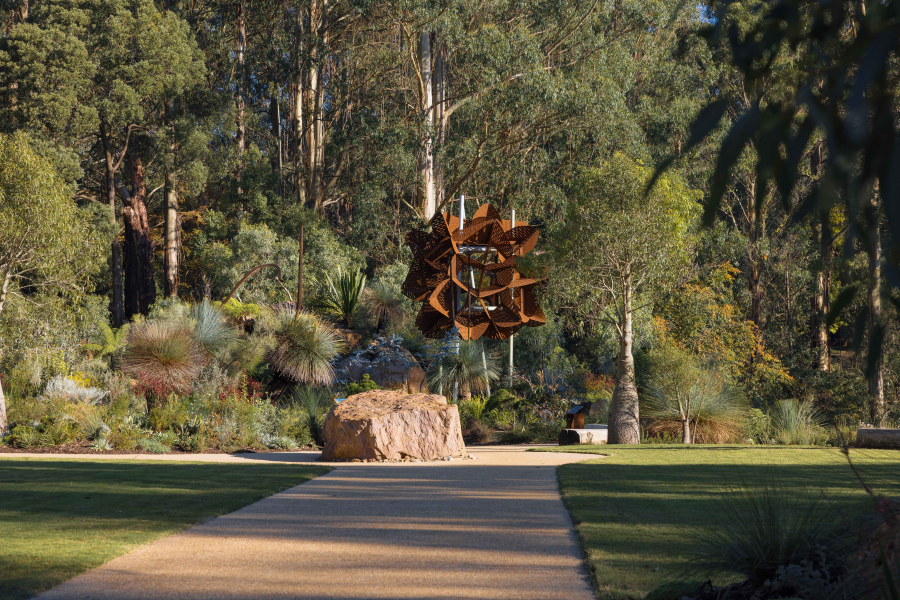 Credit: Parks Victoria
The garden will support biodiversity in the area. It will also allow for habitat creation for native plants and wildlife in the Dandenong Ranges.
Boasting a cascading waterfall and billabong, visitors can explore the garden's winding paths with spectacular views. A stand-out feature includes the 8-metre high 'Waratah sculpture'.
As a sustainable garden, it also boasts solar power and water-wise features with the use of recycled materials. Over 15,000 plants from more than 400 native Australian species have been planted across several different microclimates.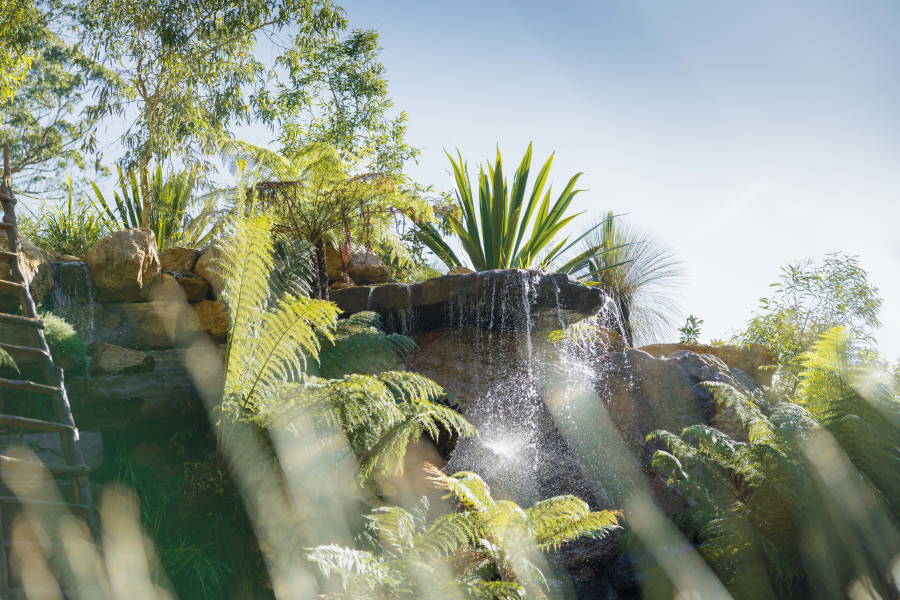 Credit: Parks Victoria
The project follows the Victorian Government's $11 million investment to deliver the Olinda Precinct Plan. As part of the plan, a new sporting oval and nature-based playscape have already been built. The area is looking forward to future visitor and sporting facility upgrades.
Plan your visit and find out more by visiting Parks Victoria.
Page last updated: 28 Aug 2023